The Parliament, biggest Hungarian building
Budapest boasts a fantastic amount of beautiful and luxurious buildings, but one would may directly cross your heart: Az Országház...
"The parliament" in Hungarian. This huge and magnificent building bordering the Danube. The biggest Hungarian building featuring the biggest European river. As the Westminster Palace, the Hungarian parliament features a spectacular symmetric Neo-Gothic facade with a floor plan following a baroque style making it an exceptional construction.
Its figures are remarkable too: 268 meters high, 123 meters of wide, 10 inner courtyards, 13 elevators, 27 doors, 29 stairs and almost 700 rooms. These numbers make it one of the biggest administrative buildings of the old continent, and certainly the main symbol of Budapest.

---
Fun fact: The parliament is so huge as it is purely impossible to complete its refurbishment within a single time, making the occasion to see all the possible shades on the building at the same time.
---

Its ambitious construction began seven years after the founding of today's Budapest, in 1887. The aim was at this era to assert the power of the city, furthermore the nation's one, and with the project have been entrusted the famous Imre Steindl, to whom is accredited the Saint-Elizabeth church of Budapest as well. Unfortunately, he never saw his creation finished, as he will become blind and passed away in 1902, two years before the construction to be finished. In fine, more than one thousand people worked on the structure works.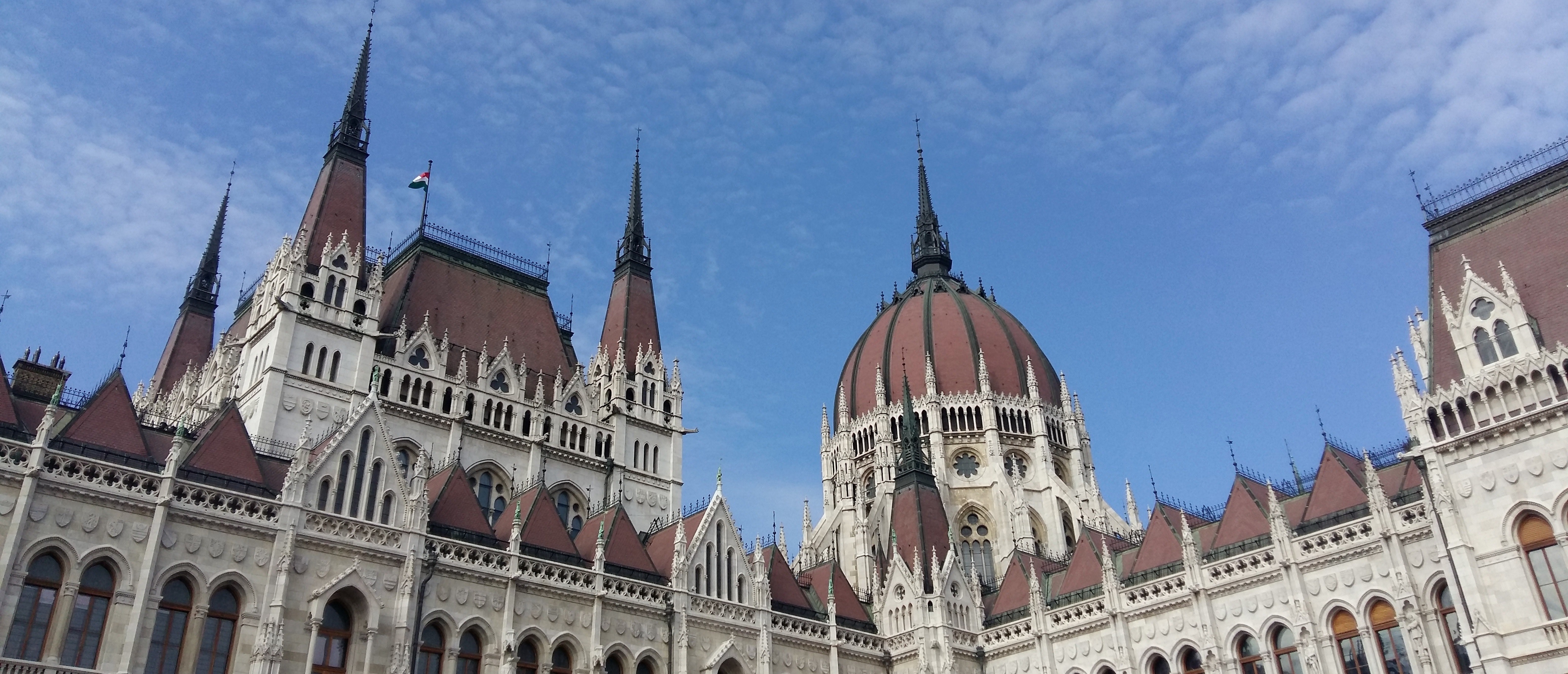 Fully refurbished in 2014, the building stayed the political heart of the country throughout the ages, and is still the place where the hungarian parliament and the government occur nowadays. The interior consists of an amazing finesse, as not less than 40kg of gold have been used for, including some treasure such as the huge ceremonial staircase, and the most precious of all: The Crown and the sword of Saint Stephen, the first Hungarian king.
The parliament is a model of architecture and a witness of history, if you are visiting Budapest, stopping by is more than an option.
You would like to visit it? No problem! http://latogatokozpont.parlament.hu/en/home

Should you seek for apartments around the Parliament, check out or available rentals or sale listings!