Property of the Season - Summer 2018
one of a kind loft conversion in the heart of the city


Finding a newly rebuilt, beautiful well-located apartment is never easy. Especially in the main street of a capital city, even more in one of the most booming real estate market in Europe. These opportunities are rare and definitely exclusive. We will introduce you this unique construction that has been nominated property of the season this Summer.

Refurbishment
In Andrassy út, at the very heart of Budapest, an ambitious project has been launched in order to totally refurbish the courtyard and two floors of a historical building. The refurbishment is going to provide a total of six luxury apartments, plus the possibility to merge them to create bigger ones.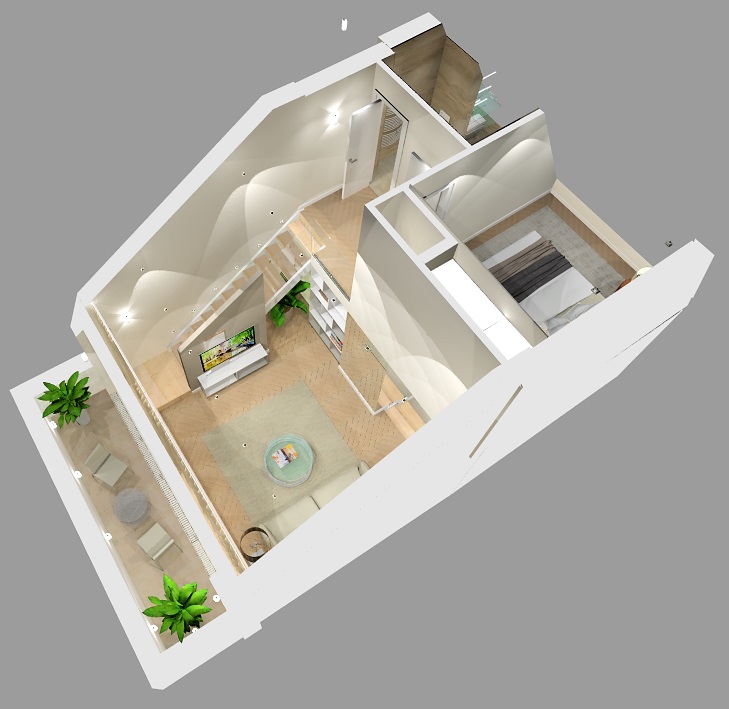 The prestigious building these premium flats belong to is one of the beautiful neo-renaissance buildings of Andrassy avenue from an old era between 1870 and 1876. As a consequence, it enjoys fine ornaments as well as a beautiful facade, constructed with noble materials.

| | |
| --- | --- |
| | The apartments themselves are being constructed with the latest technology, using environmental friendly materials. Be sure you will enjoy the apartment dealing with your requirements, as the living area can fluctuate from 73 square meters to 219 square meters according to the size of the different apartments and could become even bigger by merging two or more into a single flat. |
| | |
| --- | --- |
| Andrassy út is one of the best areas possible considering the daily life: It benefits from a perfect connection to public transports, with the first, second and third metro line, the tram as well as numerous bus lines are at a couple of minutes by walk. Andrassy út is also famous for its fine restaurants and its luxury boutiques, what's more the street itself is part of the World Heritage. You could also join the Opera or the Saint Stephen Basilica within a five minutes' walk. | |
You should know

To invest or for your own pleasure, these rich condominiums represent an opportunity to acquire a valuable treasure in the making. If you are seeking of further information, do not hesitate to call or e-mail us (all availibilities in the footer) or contact our brokers directly.
Should you seek for apartment in Budapest, check our rentals and sales listings.