At At Home, as our name implies, we do not want to sell only apartments, but a homes. There are millions of flats in Budapest, but there are only a few that feels like home. A real home is bright and I'm happy to be in it, spacious, practical, equipped, and modern, plus the neighbor's life doesn't bother mine. Welcoming and unique, where I can invite friends who are happy to come, as my home has a special atmosphere. There are few of these, but a piece of our collection meets all the criteria and our followers have noticed this as well. We present you the most viewed luxury apartment this summer!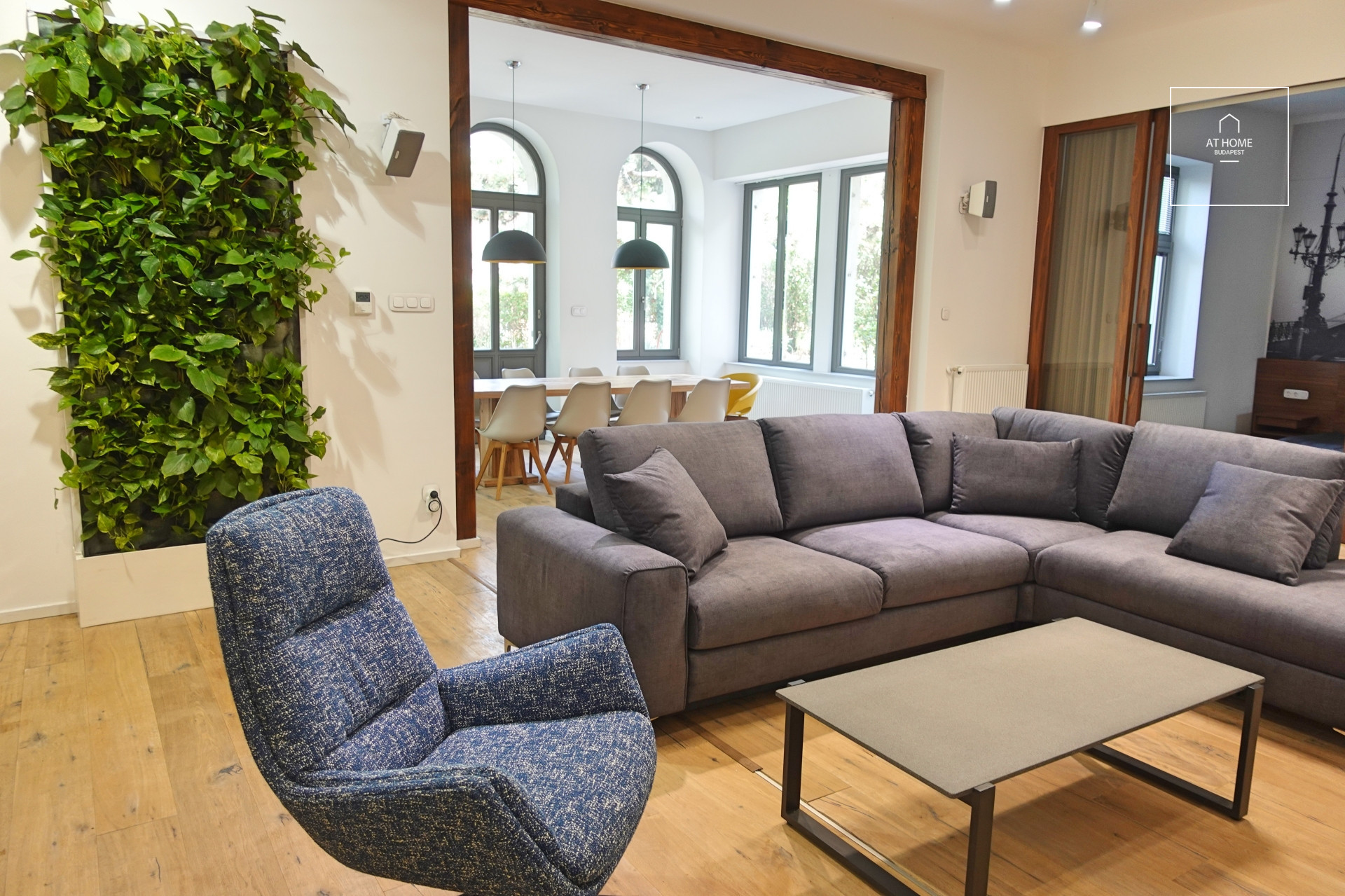 The star of our article is located at the foot of Gellért Hill, on the ground floor of a three-apartment villa. The other two apartments in the building open from a separate street and both are upstairs, so the ground floor can only be yours, while not disturbing each other with the neighbors in everyday life. The floor area of ​​the whole apartment is 156 m2, of which 70 are expropriated by the tranquilly spacious and bright living-kitchen-dining room triple. It also has 3 bedrooms, 2 bathrooms, one of them opens directly from the main bedroom, with only an elegant glass wall separating the two. Looking at the rooms, 2 more wardrobe rooms, a guest washroom, a laundry room, and a terrace connected to the garden are also part of the property.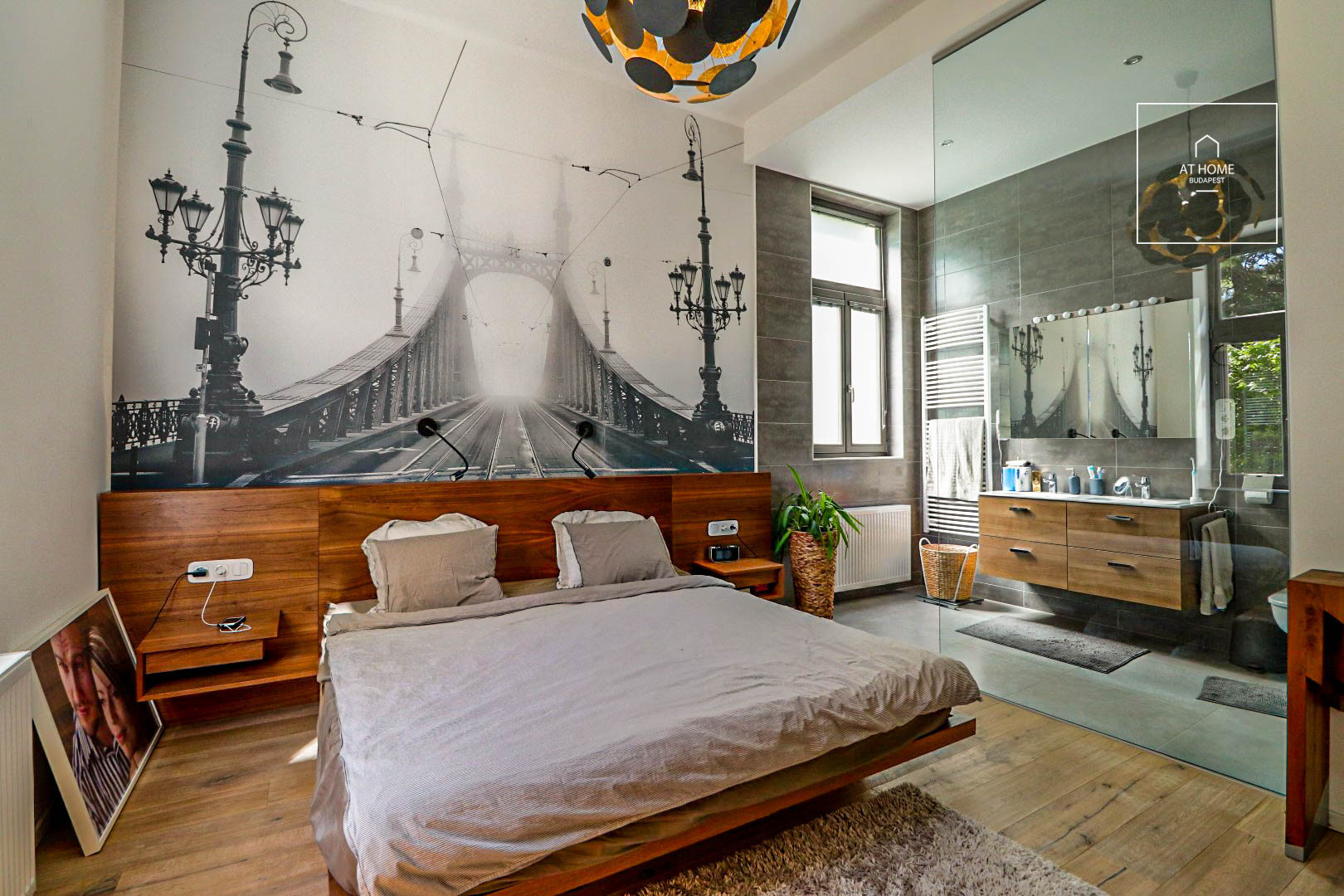 The apartment, renovated in luxurious quality both in technical and aesthetical terms, has many extras. With every step we stumble upon custom-made furniture: a design kitchen, a specially designed bunk bed (which can be dismantled and transported if needed), a double wardrobe, a small wardrobe, and a large shelving system. The kitchen, where the kitchen island is made of custom-made stone, has built-in Bosch and Siemens machines, as well as a Dunavox wine cooler – the best friends of every housewife. Further technical demands are indicated by the Bosch condensing boiler, the hand-planed Hafro 15 mm oak parquet, the alarm system, the 3-4-layer Hofstadter wooden doors, the 5.1 Sonos home cinema system, the internal green wall, and the 3-meter-long sliding glass wall with electric curtain system. The property also has a parking space and a 10 sqm storage room in the yard.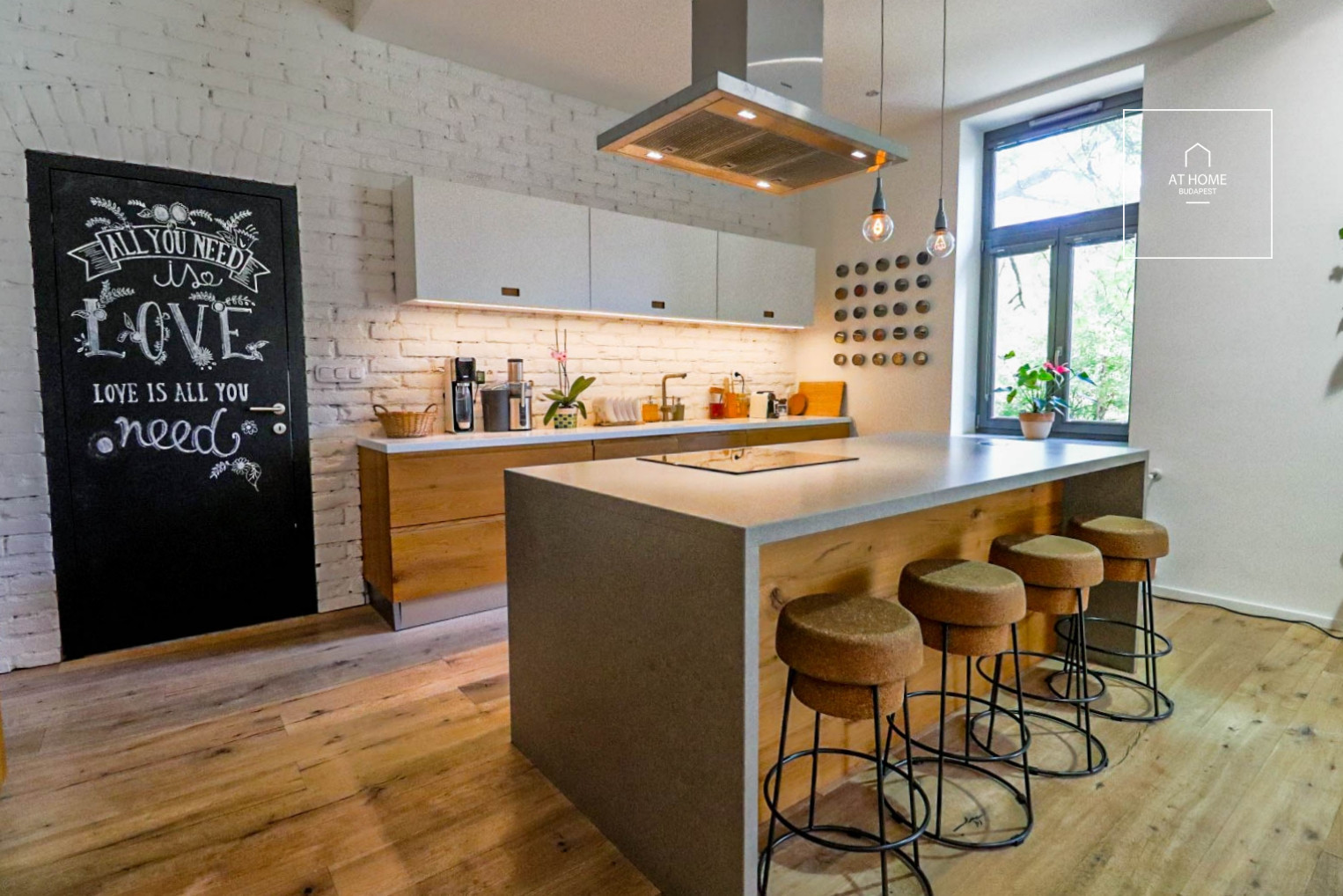 The area is perfect for young and old alike. Kids can unwind in one of the modern playgrounds or huge parks, while the latter is also perfect as an adult if you want to go for a run or do yoga. If you prefer indoor training, don't need to far either, as Oxygen Wellness, a well-equipped gym is within walking distance. If you're in the mood for shopping or have an administrative appearance, one of Budapest's most prominent shopping malls, MOM Park awaits you with a wide selection. In addition, kids don't need to go to school or kindergarten, as there are several highly ranked institutions in the area. For public transport, stops for bus 8 and 112 are within 150 meters. Also need to mention the many secret places that Gellért Hill hides and are just waiting for you and your sweetheart to discover them on romantic evenings.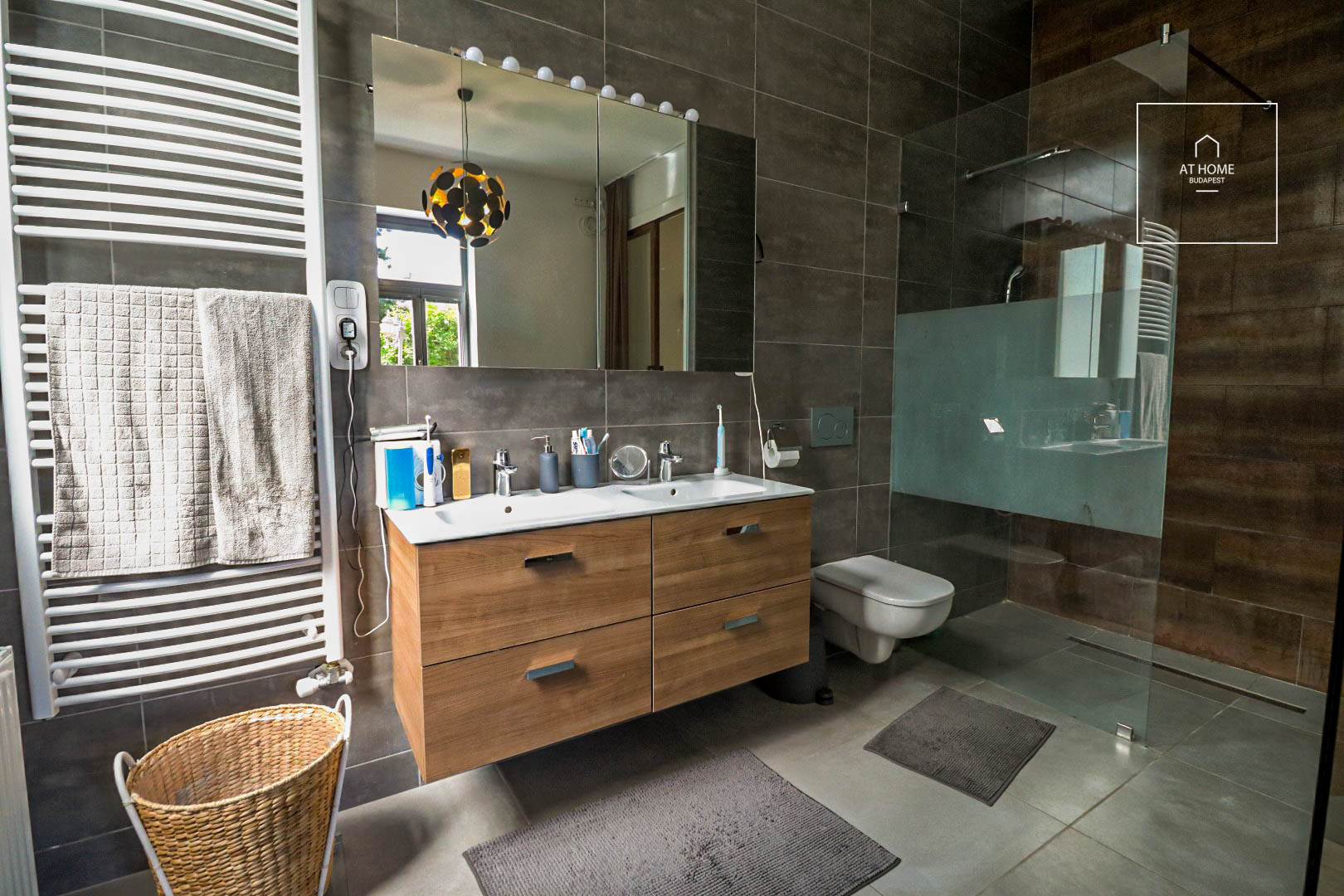 If you would like to move in here with your loved one or family, click here and let's talk!